July was a crazy busy month, with lots of events. I played 17 shows, which is the most I have ever done in a month. I played the Fourth of July in Endicott, Washington, all of the libraries in the Spokane County Library District, the Salem Art Fair in Oregon, and more. I made lots of new friends, and it was a total blast! Here are a few of the highlights (for more, click on photos):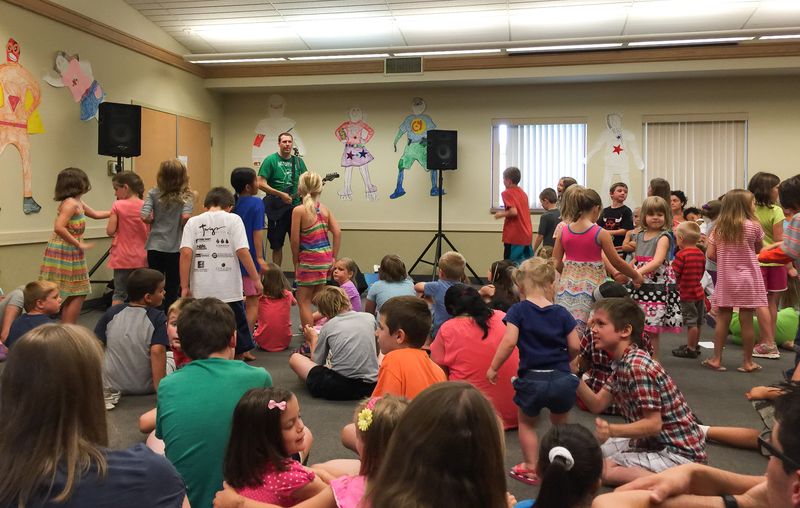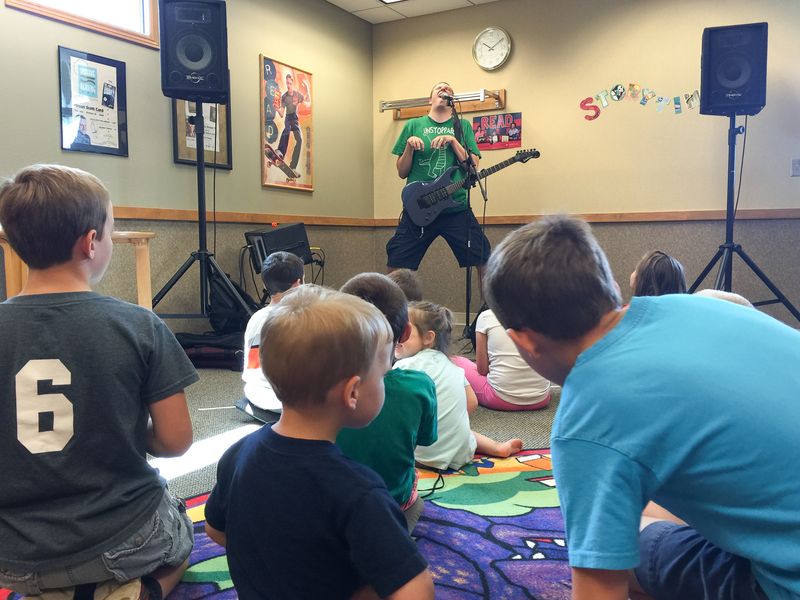 Teaching the kids how to do a sweet dinosaur impression!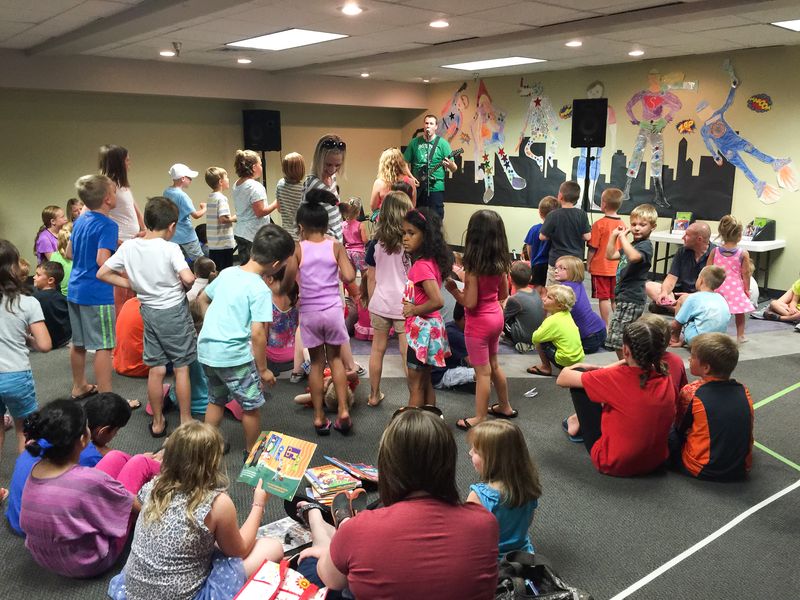 Played Spokane Valley, which used to be our home library!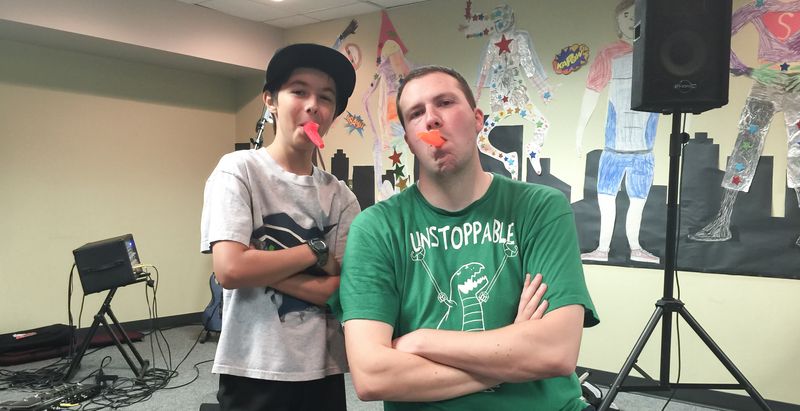 Hanging out with an awesome fan, who even brought his own kazoo so he could rock along!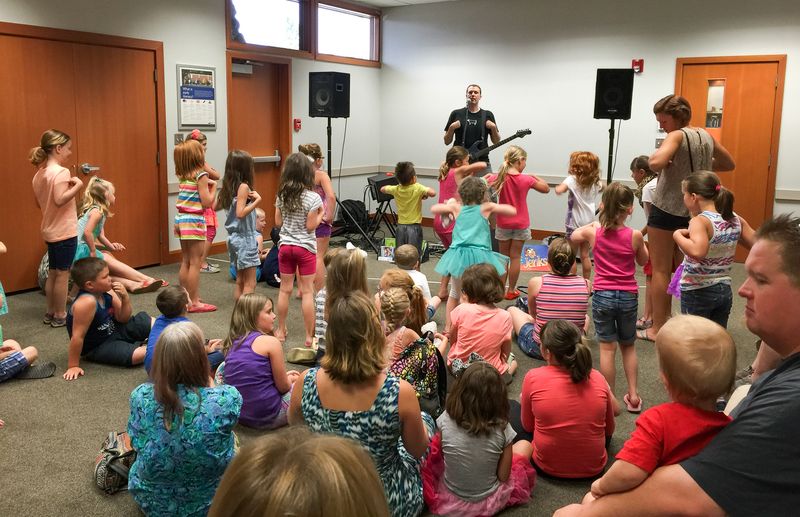 Rockin' Robin!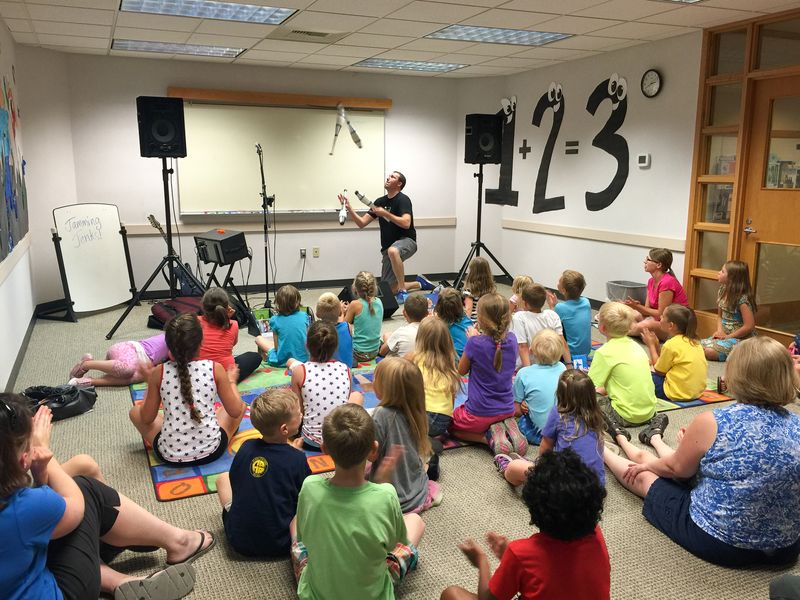 After the shows, I ordered a sweet new guitar. Check it out!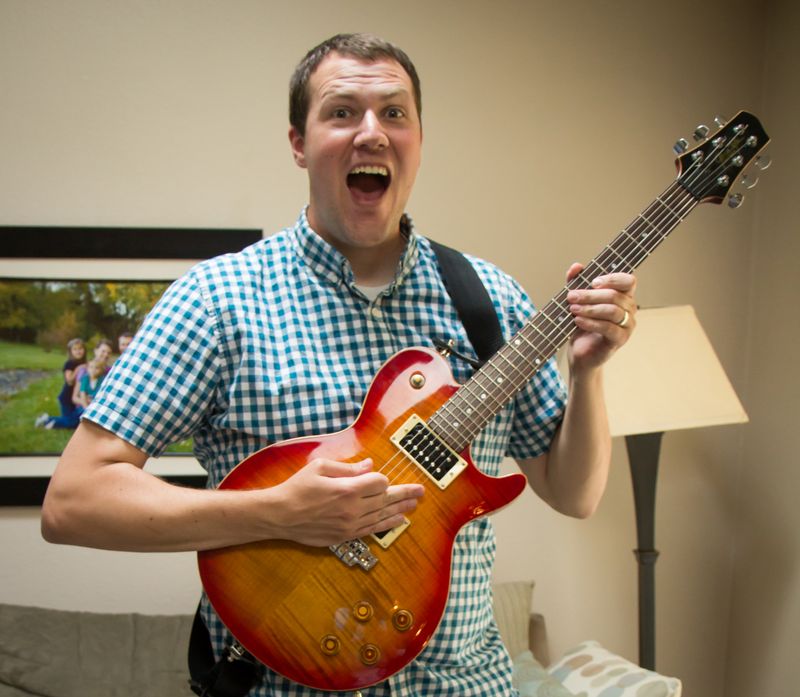 So what's next? Well I'm all ready to work on a new album. I already have two songs ready, and more are on the way. I can't wait for you to hear what's next!