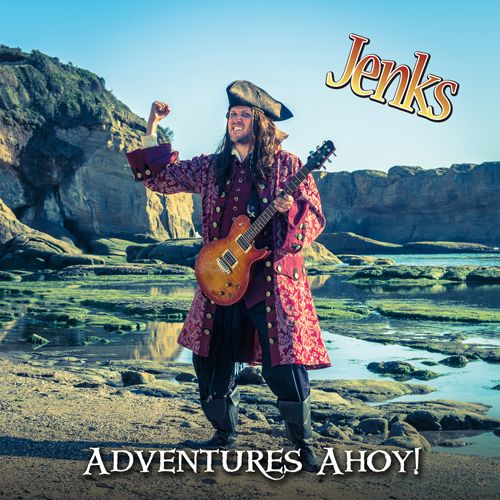 Ahoy mateys! The new album is here, and I'm so excited for you to hear it. "Adventures Ahoy!" was inspired by my gig last fall, where I was a shanty-singing pirate for author Heidi Schulz's release party (check her books out here). I thought, "I bet writing pirate songs is rad," but then I thought, "I can't do an entire album of just pirate shanties!"
Adventures Ahoy features songs about all sorts of adventures. Car trips, snake charmers, ghost peppers, and sunburns. I even tell all my embarrassing sleepwalking stories. And yes, they're all true. I feel bad for my poor family. They have had to deal with a lot of nonsense over the years.
You can hear all the songs on the album, and if you like what you hear, then please purchase the album in a digital or physical format. And if you go the extra mile and write me a review on iTunes or Amazon, I will give you a virtual high five! Now avast, ye landlubbers. Aargh!!!