As the new year begins, I had a chance to look back at 2018, and me oh my, we had a crazy fun year. I added plate spinning to the show, and now the dancing dinosaur is a standard feature at every show (thanks to my awesome daughters, Maddiesaurus and Sharliesaurus). We played a bunch of libraries around Portland, had a very smoky show in Airway Heights, WA, did a special school luau (I've been working on my Samoan fire knife dancing), and made lots of new friends along the way!
Many thanks to all who booked us. We're looking forward to a great 2019!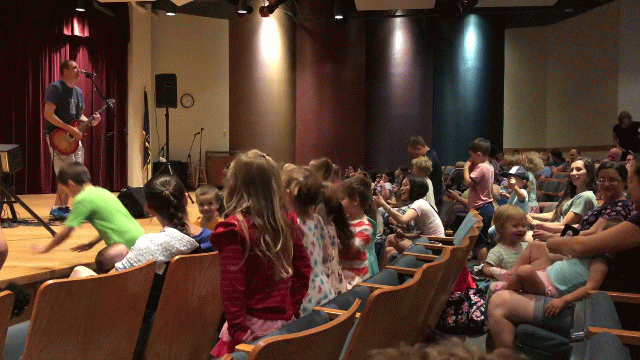 Rocking the Salem, OR library!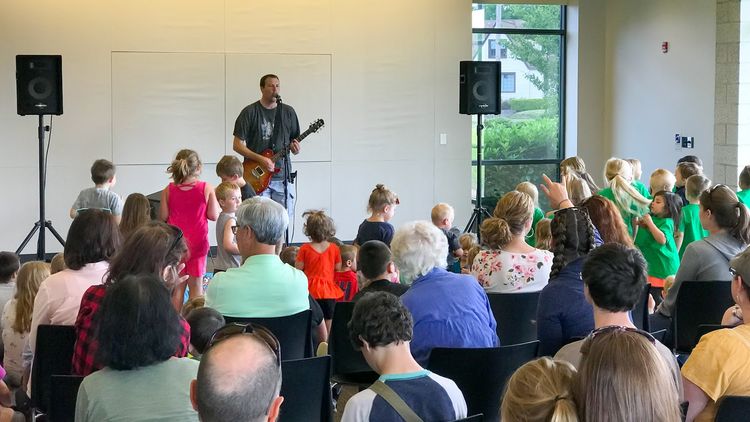 Lebanon, OR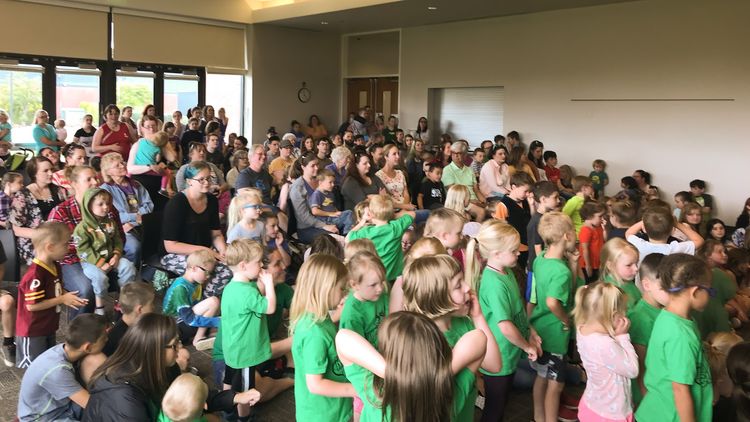 Lebanon, OR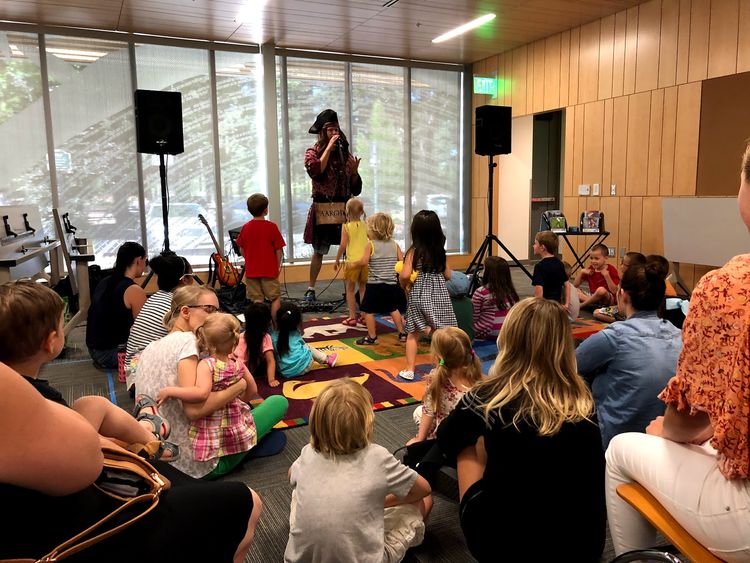 Beaverton, OR
Salem, OR
After the summer shows finished, my favorite holiday arrived...HALLOWEEN!!! This year I wanted to be Left Shark from the Katy Perry Superbowl Halftime Show! I did a special halftime performance at the office (I'm a video producer by day).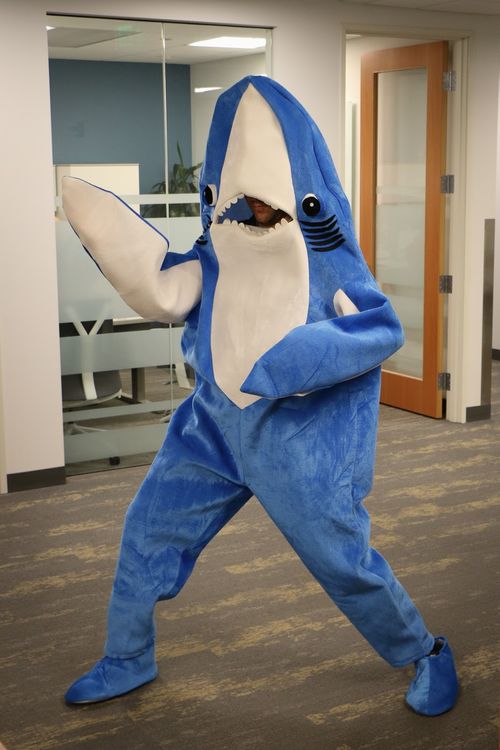 Here's the halftime show!
I also learned a new skill; juggling while riding a One Wheel. It was crazy fun!